Updated 6 August 2020
We're delighted to announce that registrations for the virtual Performance Marketing Awards 2020 have opened!
Due to the recent events, we, unfortunately, had to cancel our physical event that was due to take place back in April. However, we're delighted to announce that the ceremony this year will be streamed LIVE.
The ceremony will start at 16:00 BST on Tuesday, 25 August 2020.
Registering is free, quick and easy. All you need to do is register online now and you will be emailed a joining link one hour before the start. 
There are no limits on the number of registrations, so make sure you share this with your team, clients and partners, if they're not signed up to our emails, so you can all watch the excitement!
The ceremony will be streamed LIVE and not available to watch again after, so make sure you're registered to see who walks away a 2020 winner.
We look forward to you joining us later this month.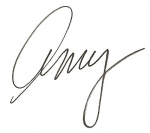 Amy Brennan
Awards Manager 
COVID-19 FAQs
Why are the PMA's not taking place at Grosvenor House?
The 2020 PMAs have been moved to an online presentation due to the ongoing public health emergency that is COVID-19 (Coronavirus).
When will the live broadcast take place?
The live broadcast will take place 25 August 2020.
How can I view the live presentation?
Registrations are now open, please visit the home page to register.
What happens to the booking we have made to attend?
If you have purchased a seat, table or sponsorship these will automatically apply to the 2021 edition of the Performance Marketing Awards due to take place on the 25th May 2021 at Grosvenor House.
We are currently unfortunately unable to offer full refunds on the packages purchased to attend this year's awards.
Have the winners been determined?
Yes. The judges met just before lockdown to determine the winners. Winners and commended entrants will remain secret under judge NDA until the awards take place in August.
What will happen to the 2021 Performance Marketing Awards?
The 2021 Awards will open for entries as scheduled and as usual later in the year.
The awards entry process will utilise the new Awards Force (SaaS platform) and the judging will take place as usual.
The ceremony will take place at Grosvenor House Hotel, London on the 25 May 2021.
I have additional questions, who do I contact?
For commercial and sponsorship please contact our Sales Director Drew Cameron. For anything logistical please contact our Awards Manager, Amy Brennan.