The Performance Marketing Awards
EST 2007.
Returning to Grosvenor House, London.
The 16th annual Performance Marketing Awards will once again showcase the industry's most innovative and groundbreaking campaigns, teams and companies.
We're very excited to be hosting live events once again, the best from the performance marketing world, will gather for a night of networking and celebration, eager to see who walks away with the awards. Our ceremony will be held on Wednesday 18th May at the Grosvenor House Hotel in London.
After a tough few years with COVID-19, we are looking forward to seeing which industry giants take to the live stage. More than ever awards can positively challenge, motivate, bring together teams, strengthen and even solidify client relationships. 
"Every year we can count on the PMAs to reconnect us with our industry partners and to provide new opportunities to network. Winning at the PMAs is an empowering feeling as you accept your recognition in a room full of professionals that understand the fierceness of the competition. We pride ourselves on our industry recognition and taking home a Performance Marketing Award helps prove the impact of our business to retailers that may be on-the-fence. "
Jeremy Aaronson, Vice President, Sales and Marketing – UpSellit
During COVID-19 the 14th and 15th annual Performance Marketing Awards kicked off our Virtual Ceremonies via our brand new platform hosted by our Founder Matthew Wood. The cocktails were flowing with demos from our very talented mixologist. The competition was fierce with Awin claiming an exceptional 6 awards in 2021.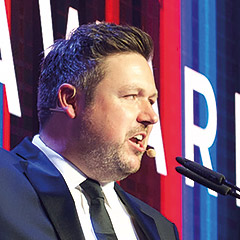 The 13th annual Performance Marketing Awards saw the most competitive year yet with 27 hotly contested awards. Comedian Romesh Ranganathan provided an opening set for the ages and launched prize-giving segment of the show, which saw Awin pick up an exception 6 awards. The evening closed with the return of Performance Marketing Awards favourite, Beat a Maxx.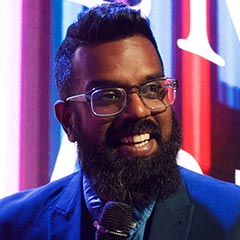 PRESENTED BY
ROMESH RANGANATHAN
The 12th annual Performance Marketing Awards saw the theme, our three dimensional visual sensation, bring the party to life. The night started with a bang thanks to our host, comedy legend, Sean Lock. With dinner entertainment from our magician and pickpocket, it was a perfect launch in to dishing out our 28 awards to some of the industry's best. Ending on a high with Video DJ Beat a Maxx.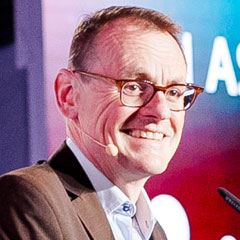 The 11th annual Performance Marketing Awards saw the theme neon and glow bring a shine to the night, quite literally. With spectacular entertainment from pole hoop dancers and our 'mouth of the south' comedian Rob Beckett, the cheers started from the beginning of the night and carried on throughout the 25 awards that were on offer.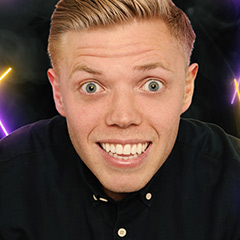 The extra special tenth anniversary of Performance Marketing Awards saw a record breaking number of guests. The night saw an incredible 3 course dinner being put on by the Grosvenor House hotel chefs', followed by awards being given out to the leading names in the industry, and ending with networking and shimmying on the dancefloor.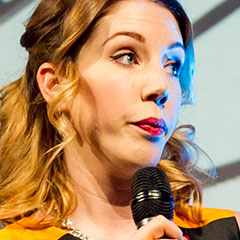 PRESENTED BY
KATHERINE RYAN
Over 900 of the leading names in performance marketing filled The Great Room at Park Lane's Grosvenor House, with winners crowned across twenty-six fiercely competitive categories – recognising the companies, campaigns and individuals that stood out amongst a roster of exceptional talent.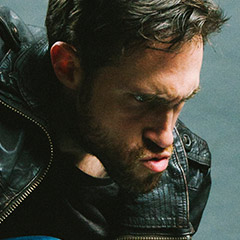 April 2014 saw the performance marketing elite gather under one roof, at the Grosvenor House Hotel, Park Lane, for the Performance Marketing Awards. PerformanceIN welcomed over 800 advertisers, publishers, agencies, networks and technology providers who celebrated the achievements of our roaring industry.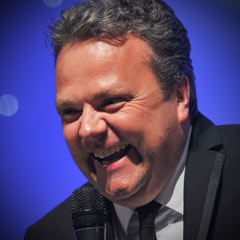 PRESENTED BY
HAL CRUTTENDEN
We hit record numbers again as guests joined Josh Widdicombe, at the Grosvenor House Hotel, to celebrate the sheer 'Brilliance' of the Performance Marketing industry. Five new categories were introduced including Best Brand Engagement Campaign, Best Agency-led Performance Marketing Campaign, Most Incremental Performance Marketing Campaign, Grand Prix Award and Best Account Manager at an Agency or Network.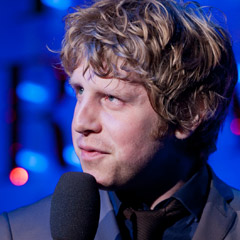 PRESENTED BY
JOSH WIDDICOMBE
Alongside a record number of award entries, our biggest crowd to date joined Miles Jupp for the all new Performance Marketing Awards in 2012. New categories of Best use of Data, Best Consumer Targeting Campaign and Best use of Email showed the movement of the industry into a new arena of Performance Marketing.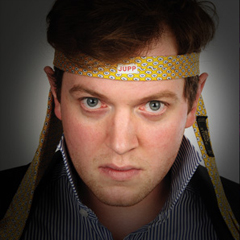 A record breaking crowd joined Rufus Hound for our 5th Awards. The introduction of a number of new award categories including 'Best use of Mobile', 'Best use of Social Media' and the 'Hot Shot Rising Star' award were scheduled to match the evolution of the industry.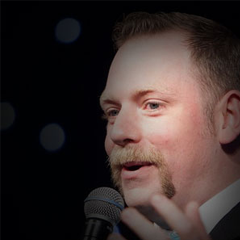 After reaching capacity at the Hilton Park Lane we moved to Europe's largest ballroom at the Grosvenor House Hotel. 2010 was a year for vouchercodes.co.uk as they scooped three major categories. New ones included 'Best Lead Generation Campaign' and 'Best Paid Search Partnership'.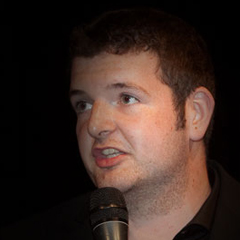 PRESENTED BY
KEVIN BRIDGES

Jason Manford took to the stage in 2009 as we once again reached the venue capacity. A year of innovation from Skimlinks secured the team three awards including Innovative Publisher, Best New Entrant and Best use of Technology.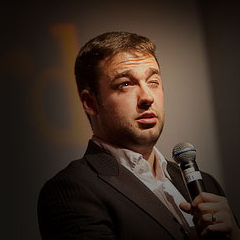 PRESENTED BY
JASON MANFORD
Firmly supported by the industry and Hosted by no other than Michael McIntyre our first black tie awards were a sell out and firmly put Affiliate Marketing into the well deserved spotlight.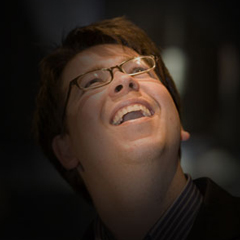 PRESENTED BY
MICHAEL MCINTYRE
Our inaugural awards were co-located with a4uexpo, Europe's largest Performance Marketing Conference. The first awards were a laid back affair with traditional Fish and Chips and a networking vibe. A fantastic year for Affiliate Window as they secure three major awards including Publisher's Choice of Network.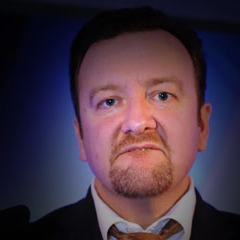 PRESENTED BY
'DAVID BRENT'