Spotlight on Award Winners
Discover winning companies and campaigns, with more articles being released in the upcoming weeks. Gain insights from the judges and understand the significance of their achievements.
CHANNEL & CAMPAIGN AWARDS
Best B2B Campaign
Sponsored By
FinanceAds International is the leading performance-based marketing agency and affiliate network in the financial sector. Our team of experts specializes in promoting financial service companies online through effective and results-driven affiliate marketing campaigns. As the award-winning network for banks, insurance and Fintech companies, we have established ourselves as the go-to experts in this field.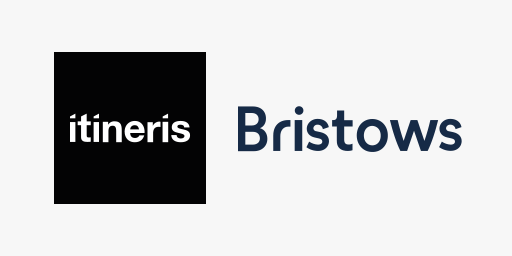 Winner:
Itineris & Bristows: Turning Creativity into Business Value and Growth
---
Highly Commended:
NIQ: Achieving More With Less
---
Highly Commended:
Performics @ Starcom & abrdn: Boosting Global Brand Awareness with Search
Best Brand Engagement Campaign
Sponsored By
Cardlytics is a digital advertising platform. We partner with financial institutions to run their banking rewards programs that promote customer loyalty and deepen banking relationships.
In turn, we have a secure view into where and when consumers are spending their money. We use these insights to help marketers identify, reach, and influence likely buyers at scale, as well as measure the true sales impact of marketing campaigns. Headquartered in Atlanta, Cardlytics has offices in Palo Alto, Los Angeles, New York, and London. Learn more at www.cardlytics.com.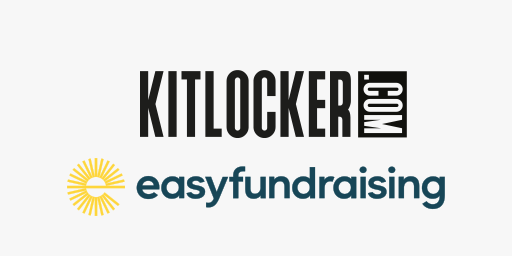 Winner:
Kitlocker & Easyfundraising: Supporting Communities and Winning Customers
---
Highly Commended:
Medialab & Alzheimer's Society: 'It's not called getting old. It's called getting ill.' Dementia Action Week 2022
---
Highly Commended:
Outbrain, Brand Studio & Elvie: Engaging by Design
Best Content Commerce Campaign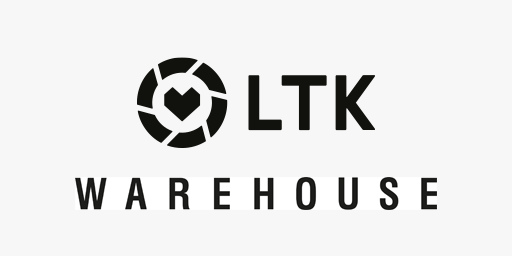 Winner:
LTK & Warehouse (May – December 2022 Partnership)
---
Highly Commended:
Ralph Lauren & Silverbean: Creating Awareness for Ralph Lauren's Polo ID collection through luxury content
Best Influencer Marketing Campaign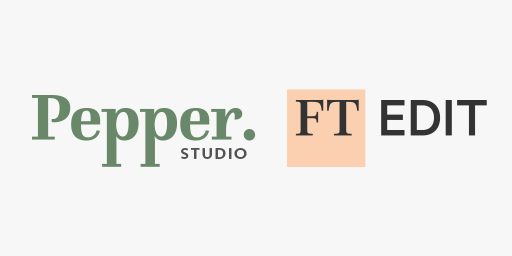 Winner:
Pepper Studio & The FT Edit: Influencing Installs
---
Highly Commended:
FKC London Ltd & Wash & Go: World Cup Fan Park
Best Integrated Performance Campaign
Sponsored By

Millions of people globally trust Finder to help them make better decisions. We understand that making everyday life decisions such as finding a credit card, buying a home or choosing the right insurance can be daunting! That's why we're here. Our goal is to help people navigate those complex decisions by making them less of a chore (and hopefully less of a bore, too!).

In the UK we now help a million people each month learn how to get a better deal across hundreds of categories from financial services to travel and shopping. Our content experts create in-depth guides, reviews and comparison tools to meet the needs of our wide range of users.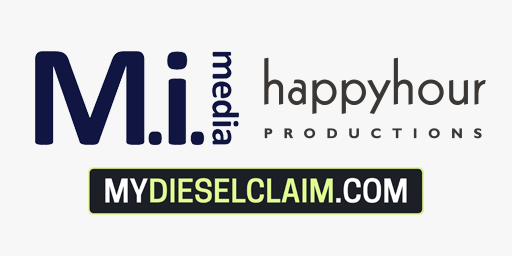 Winner:
M.i. Media & Happy Hour: Leading MyDieselClaim to World Cup Glory
---
Highly Commended:
LTK & Oasis
---
Highly Commended:
Pepper Studio & The FT Edit: Influencing Installs
Best Lead Generation Campaign
Sponsored By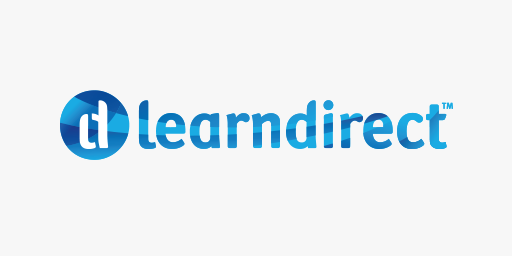 Winner:
learndirect Digital Group: Utilising User-Generated Content to Promote Online Learning
---
Highly Commended:
Bullet Digital Media & Ten Health & Fitness: Generating fitter lives in LondonBullet Digital Media
---
Highly Commended:
Itineris & Avado: Capturing Attention and Causing Disruption
Best Managed Affiliate Programme - Enterprise Level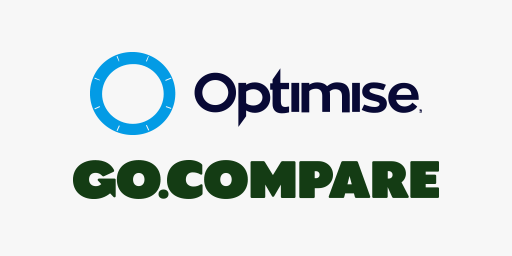 Winner:
Optimise Media & Go.Compare
---
Highly Commended:
Gen3 Marketing & Kwik Fit: Driving Forward in 2022
Best Managed Affiliate Programme - SME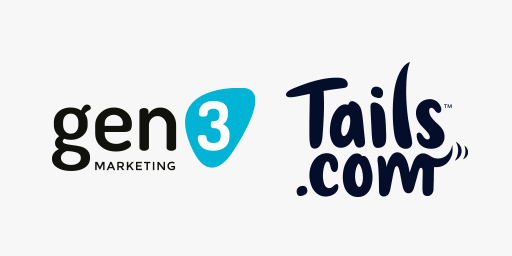 Winner:
Gen3 Marketing & tails.com: Supercharging the Growth of the Affiliate Channel
---
Highly Commended:
Customer First Digital & Rakuten Advertising: Launching new D2C brand Threadbare
Best Paid Search Campaign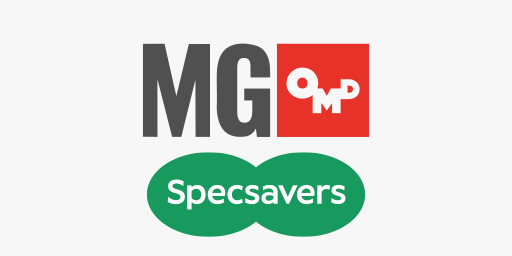 Winner:
MG OMD: Creating Difference that Matters with SpecsTech
---
Highly Commended:
MG OMD: Managing Capacity on LNER with 1PD
---
Highly Commended:
Pets at Home & Increasingly: Showcasing Value for Consumers Amidst Global Cost of Living Crisis
Best Paid Social Campaign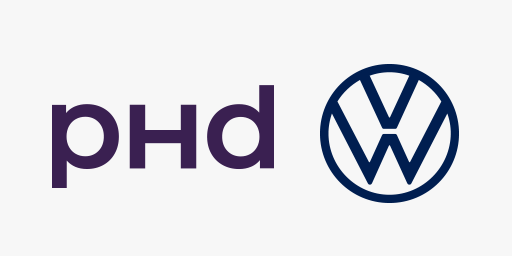 Winner:
PHD UK: Using the 'Force' to Create Buzz for the VW ID. Buzz
---
Highly Commended:
CHS & Petplan UK: Providing Bite-Sized Best Care to the UK's Pet Owners
---
Highly Commended:
OMD UK: The launch of Derry Girls season 3
Best Performance Marketing Innovation
Sponsored By
---
Highly Commended:
John Lewis, Silverbean & Revlifter: Innovating the Customer Experience to Recapture Deal-Seeking Customers
---
Highly Commended:
MG OMD: Creating Difference that Matters with SpecsTech
Best Programmatic Campaign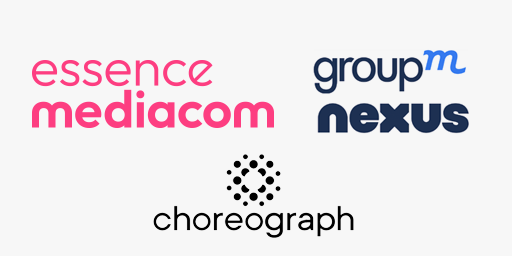 Winner:
EssenceMediacom, GroupM Nexus, & Choreograph: Cancer Research UK
---
Highly Commended:
PHD UK & Volkswagen ID.5: Have We Got Your Attention?
Best Programme Launch or Migration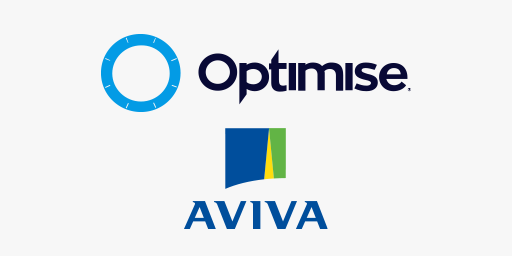 Winner:
Optimise & AVIVA Life
---
Highly Commended:
Watchfinder, Co. & CJ: Delivering A Luxury Launch
Best Social Commerce Campaign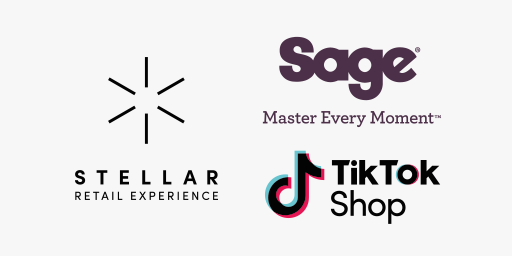 Winner:
Stellar Global & Sage Appliances : Black Friday TikTok Live
---
Highly Commended:
The Pharm (EssenceMediacom & VMLY&R) for Boots Christmas, Joy For All AR Lens
Best Use of Data and Insights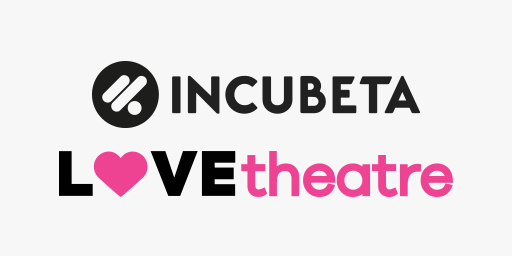 Winner:
Incubeta & Love Theatre: The Play That Goes Right
---
Highly Commended:
Maaji & Increasingly: The Power of Human Insight with Data-Led On-Site Merchandising
---
Highly Commended:
Qatar Airways & CJ: Ringfencing Every Affiliate Interaction to Deliver Increased ROI
Industry & Vertical Awards
Best Finance Campaign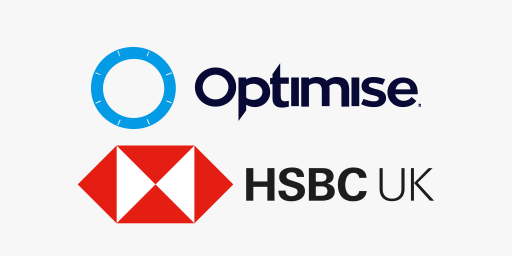 Winner:
Optimise Media & HSBC Group UK
---
Highly Commended:
Awin & RAC: The Road to Recovery
---
Highly Commended:
CAKE, OMD and Barclaycard: Streamlining the journey, and personalising the product…a first for finance in affiliates!
---
Highly Commended:
Finder & eToro: Taking the leap Empowering Consumers to Start their Investing Journey
---
Highly Commended:
OMD UK : Barclays Home Insurance
Best Retail and eCommerce Campaign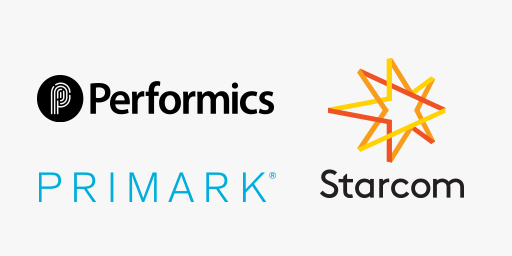 Winner:
Performics @ Starcom: Styling a New Digital Wardrobe with Data
---
Highly Commended:
Reward & Deliveroo: Utilising the Football World Cup to Drive New Revenue
Best Technology and Telecoms Campaign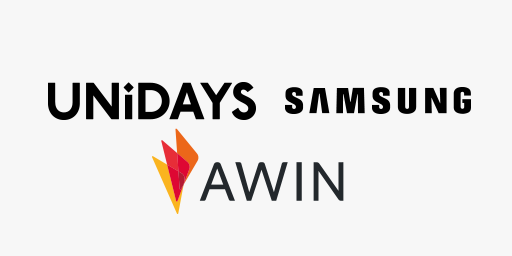 Winner:
UNiDAYS, Samsung & Awin: Book2School Campaign
---
Highly Commended:
UpSellit & Samsung: Driving Incremental Growth During Flagship Launches
---
Highly Commended:
VOXI: Winning big on YouTube through innovation and testing
Best Travel Leisure and Lifestyle Campaign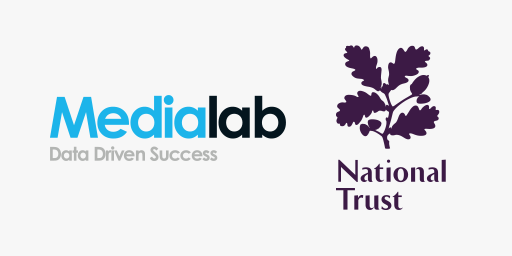 Winner:
Medialab Group & National Trust: Bringing A Much-Needed Dose of Autumnal Joy to Thousands of Families
---
Highly Commended:
SitePlug & Skyscanner: Leveraging Alternative Search Strategies
TEAMS, TEAMWORK & AGENCIES AWARDS
Best Affiliate & Partnership Marketing Agency
Sponsored By
TopCashback is the UK's leading cashback site, helping consumers to save money on their everyday spending. As part of our mission to save consumers as much money as possible we work with over 6,000 advertisers and offer a number of additional money saving products to our members, including TopCashback Compare and In-Store Cashback. We aim to have a positive impact on our community and the world in which we exist, hence the development of additional products such as our Green Cashback offering.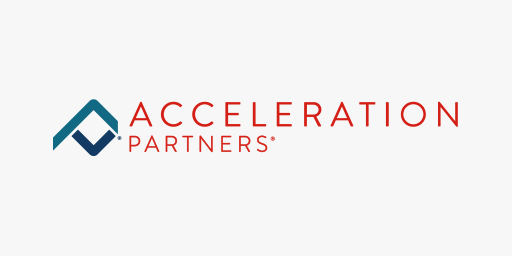 Winner:
Acceleration Partners: Create What's Next
---
Highly Commended:
Gen3 Marketing: One Brand, Global Reach
---
Highly Commended:
Silverbean: Curating The Culture for Global Excellence & Innovation
Best Performance Marketing Agency
Sponsored By
Partnerize is the leader in partnership automation. The Partnerize platform is the only of its kind to deliver a fully integrated, comprehensive suite of discovery, recruitment, optimization, payment, brand safety and fraud prevention capabilities for marketers seeking a high transparency, scalable subsidy to alleviate pressure on their unit economics as a result of over dependence on primary sales and marketing channels. Supported by unrivaled service including the category's only in-housing support program, with Partnerize, you're in control of the entire partnership marketing lifecycle—all on a single platform. Headquartered in NYC, Partnerize retains offices in Australia, United Kingdom, Japan, Philadelphia and Wilkes-Barre. For more information on how Partnerize helps turn your partnerships into a profit center, please visit https://partnerize.com/en.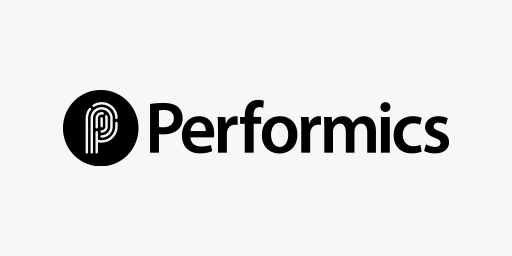 Winner:
Performics Going From Strength To Strength
---
Highly Commended:
Loud Mouth Media: Reimagining Performance Excellence
Best Team in Performance Marketing
Sponsored By
VEVE is a technology-based performance and brand marketing platform that enables brands to connect with 500 MN+ unique users across various mobile handsets (OEMs), Internet Browsers, App stores and Premium Apps across the globe. The strong collaboration enables brands to access 36% of smartphone and desktop users in North America and 50% across Europe. The massive reach along with the novelty of the VEVE's on-device ad formats helps brands drive clicks, visits, new user acquisitions, sales, subscriptions, and app installs.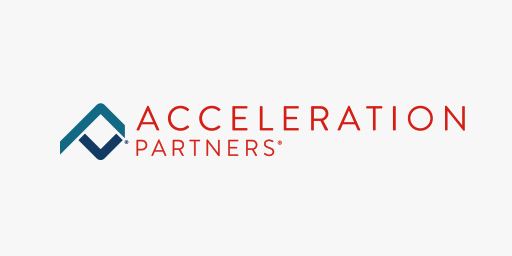 Winner:
Acceleration Partners Client Services Team: Helping Brands Unlock Growth Through Partnerships
---
Highly Commended:
Performics @ Zenith Media: FORGET IN-HOUSE vs. IN-AGENCY IT'S ONE TEAM
---
Highly Commended:
Redbrain Team
---
Highly Commended:
tails.com Affiliates & Partnerships Team: Driving Outstanding Performance Together
Industry Rising Star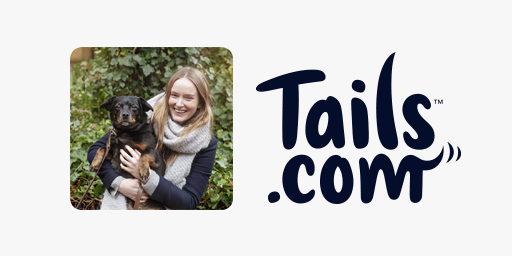 Winner:
Sophie Van Der Veken, tails.com
Partnership for Good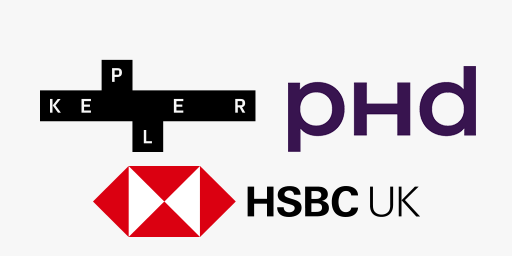 Winner:
Kepler and PHD: HSBC UK's 'Safe Spaces' campaign for those people experiencing financial abuse
---
Highly Commended:
Asda & Blue Light Card: Supermarket Savings When They're Most Needed
Partnership of the Year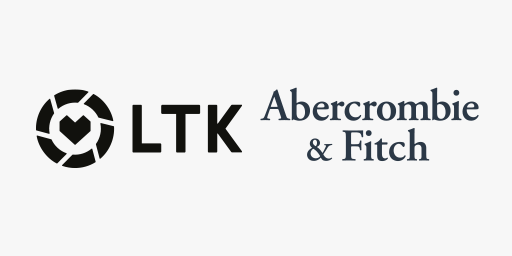 Winner:
LTK & Abercrombie & Fitch: Cyber Week Campaign
---
Highly Commended:
Adidas & Blue Light Card: Data-Inspired Partnership Success
Publisher of the Year
Sponsored By
Founded in Santa Barbara, California in 1998, CJ (formerly Commission Junction), continues to lead the industry as the largest, most trusted name in global performance marketing, specializing in affiliate marketing technology and services. We are the platform of choice for driving profitable growth for over 3,800 global brands around the world across all verticals including retail, travel, finance, and network & home services. Our technology powers a partnership ecosystem where over 167K publishers and brands engage billions of consumers worldwide. As part of Publicis Groupe, aligned with Publicis Media, we leverage unparalleled data, technology, and strategic expertise to bring a truly customer-centric approach to performance marketing. Our people dare to think big and drive even bigger results. Learn more at www.cj.com.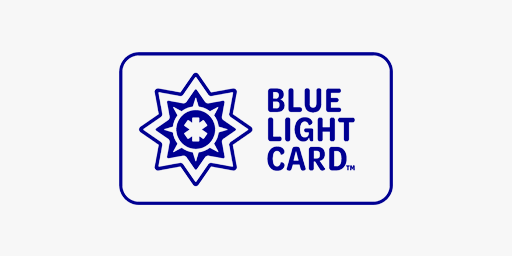 Winner:
Blue Light Card: There For Those, Who Are There For All Of Us
---
Highly Commended:
Reward: Changing Buying Behaviour Through Precision Personalised-Card-Linked-Offers
Together We Solved That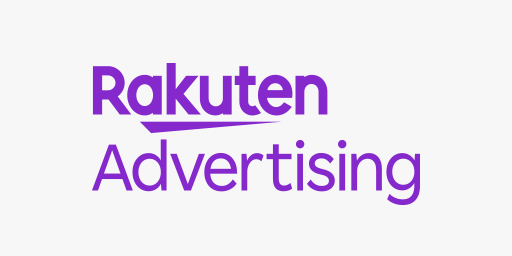 Winner:
Rakuten Advertising Strategic Launch Package: Slashing Implementation Time by 3x
---
Highly Commended:
Awin & TalkTalk: Leading The Way: FTTC to FTTP
Affiliate Network or SaaS of the Year
Sponsored By
Blue Light Card is the UK's number one discount service for emergency services, NHS, social care workers and armed forces.
With more than three million members across the UK, Blue Light Card works with over 16,500 partners including the likes of Spotify, Toby Carvery, Hotels.com, Cineworld, Sky, EE and Halfords, providing savings, discounts and benefits that often aren't available to the general public. In 2022 alone, Blue Light Card holders saved over £250 million on everything from holidays and days out to groceries and utilities.
Membership to Blue Light Card for access to all online deals and discounts is quick and easy by registering online at www.bluelightcard.co.uk. A card costs £4.99 and is valid for two years.
There for those that are there for all of us.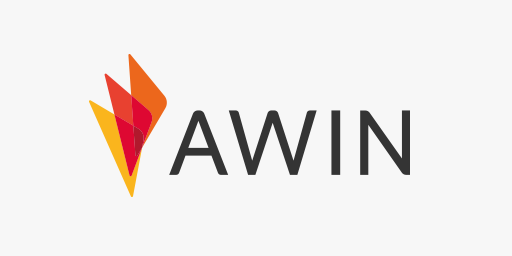 Winner:
Awin: Faster, Smarter, Simpler Awin's Recipe for Success
---
Highly Commended:
CJ: The Win, Win, Win Ecosystem
Best Performance Marketing Technology
Sponsored By
Gen3 Marketing is the largest affiliate marketing agency in the world and were honoured with the "2023 Agency of the Year" award by Awin and have maintained their position as the #1 Affiliate Agency in the Digital Commerce 360 Top 1000 Leading Vendors Report for the seventh consecutive year.
As the most awarded affiliate marketing agency, we leverage our 16+ years of relationship management expertise and data-driven capabilities to transform businesses. From premium content to deals and loyalty, we build and maintain full-funnel programs that drive consistent customer acquisition and revenue growth.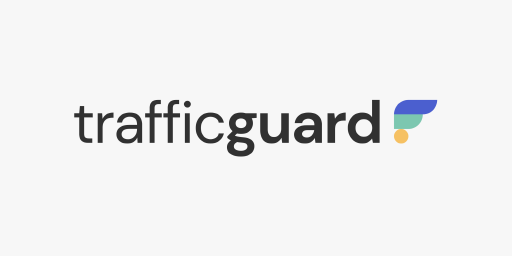 Winner:
TrafficGuard: PPC Protect
---
Highly Commended:
RevLifter: Intelligent Offers Personalisation
Best Technology for Retailers
Sponsored By
We help turn more of your clicks into customers with data driven, performance-based advertising. Every day our global network of publishers and media connects businesses with millions of new customers across Finance, Travel and Retail verticals. Whether your goal is increased sales, leads, app installs or web traffic, or bigger market share in the cashback channel, we give you the tools to unlock it through our Affiliate Network, Performance Analytics and Incentive Marketing solutions. Over 1,000 of the world's most successful businesses choose Optimise to deliver the highest-value customers from their ad spend.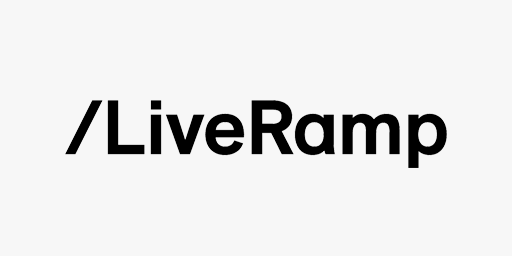 Winner:
Live Ramp's Safe Haven Drives Highly Personalised Experiences
---
Highly Commended:
Measured: Incrementality Platform for Media Optimization