SPONSORED BY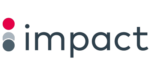 Impact is the global leader in Partnership Automation and catalyst for the new Partnership Economy. Impact accelerates enterprise growth by automating the full partnership lifecycle, including: discovery, recruitment, contracting, engagement, fraud protection, optimisation and payment processing for enterprise partnerships. Impact's Partnership Cloud™manages over £50B in e-commerce sales and processes over £2B per year in payments to partners. Impact drives revenue growth for global enterprise brands such as TUI, Ticketmaster, SecretEscapes, Treatwell, KwikFit, Virgin Experience Days and HelloFresh. Founded in Santa Barbara, CA in 2008, Impact has grown to over 500 employees and twelve offices worldwide. To learn more visit www.impact.com.
Judges are looking to reward joined-up thinking and smart, successful execution of a brands overall performance marketing strategy that's been led by an agency or consultancy.
Guidance:
This new category differs from Best Managed Affiliate Programme in that it includes all facets of performance marketing for a client.
THIS AWARD IS OPEN TO:
Advertisers
Agencies
Publishers
Networks
Tech
Download the 2021 Book of the Night
Learn why they won and how you can take the trophy this year