Best Fashion, Health and Beauty Campaign
SPONSORED BY

Global Savings Group is a tech-driven rewards company empowering millions of people to make better purchase decisions.
Founded in 2012 and headquartered in Munich, Global Savings Group is Europe's largest shopping rewards company with an existing international footprint in more than twenty markets. We provide people with access to exclusive savings, deals, product information & reviews and discovery from their favourite stores and brands.
Through its successful acquisitions of IGraal, Pouch, and Shoop, GSG consolidates the industry and manages to establish a comprehensive portfolio of leading consumer brands and solutions.
In addition, we have built outstanding partnerships with the largest news publishers worldwide, such as Daily Mail, Metro, CNN, El Pais, Le Monde, Focus among many others. We are committed to connecting brands and customers worldwide, building strong partnerships, and helping shoppers make smarter decisions.
Judges will seek to reward a campaign that has excelled within the fashion, health or beauty vertical using a performance-based methodology.
Provide examples of how the campaign was creatively planned and smartly executed in addition to any technologies used that added value. Returning again in 2021 – how collaboration and the human touch enhanced the campaign for a competitive edge.
This category can be entered in collaboration with one or multiple clients and must be campaign focused.
THIS AWARD IS OPEN TO:
Advertisers
Agencies
Publishers
Networks
Tech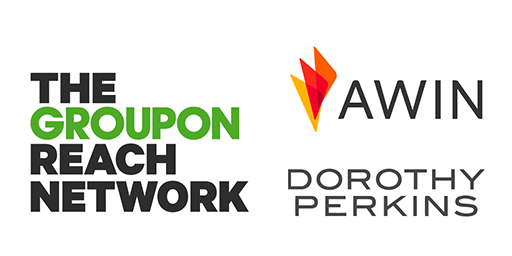 The Groupon Reach Network and Awin for Dorothy Perkins
Download the 2021 Book of the Night
Learn why they won and how you can take the trophy this year